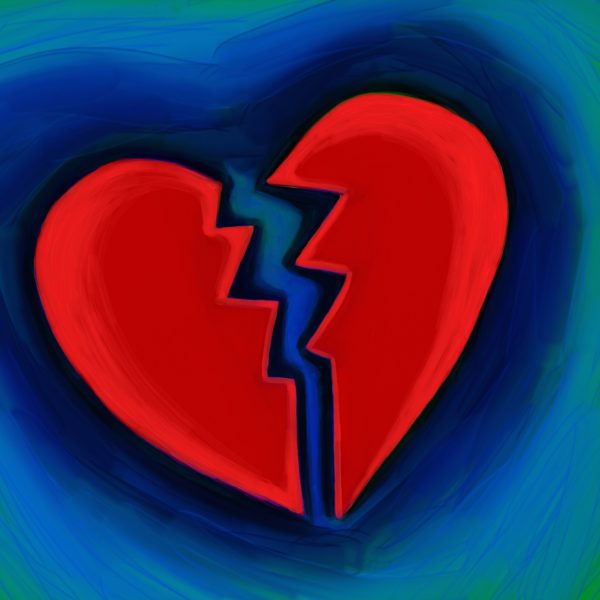 God doesn't like divorce, so don't ever do it.
For many years I have sat back and not weighed in on whether divorce or remarriage is ever correct. Interpreting the so-called "exception clause" given by Jesus in the Gospel of Matthew is not a trivial matter. Nonetheless, in response to a comment by RICannuck, I've finally broken with tradition to share my best understanding of the teaching of the Bible on divorce.
The Biblical Teachings
Paul taught, in 1 Corinthians 7:10-11, that a Christian husband must not divorce his wife, even if she leaves. Christian men are not permitted to divorce. Divorced Christian wives must remain unmarried or reconcile. Paul said in 1 Corinthians 7:12 that only an unbeliever would divorce.
Of Christian wives, Paul reiterated what Jesus taught in Matthew 5:31-32: a divorced woman must remain unmarried, for to remarry is adultery. Jesus gave an "exception" for sexual immorality here, but in the parallel passage of Luke 16:18, he did not.
As in Luke, when Jesus taught on divorce in Mark 10:2-12, he also gave no exception, but stated that:
What God has joined together, let no one separate.
As in Matthew and Luke, he also stated that remarriage is adultery.
Jesus, in Matthew 19:3-12, says that—due to sexual immorality—not all remarriage is adultery. Nevertheless, as in Mark, Jesus gave the unqualified statement that no man has the authority to terminate a marriage:
What God has joined together, let no one separate.
To do so is an affront to the authority of God, even when remarriage isn't adultery under a Pharisaic technical argument.
Does God Approve Of Divorce?
Malachi 2:16 states that God hates divorce. How, then, could God approve of the very thing he hates? This makes no sense. Never in scripture has God ever approved of divorce. Not even once. Mosaic Law does not approve of divorce in any circumstance, but it does provide legal protection for the wife if her husband divorces her.
Mosaic Law did not approve of divorce, but rather provided for the aggrieved ex-wives of hard-hearted husbands who violated God's law in Genesis 2:23-24. God's law cannot accommodate sin, but it can provide an accommodation for the consequences of sin. Thus a divorce certificate protects a wife after her hard-hearted husband divorces her, allowing her to remarry. The husband reneged on his covenantal marital responsibility, giving her some remedy (see: Exodus 21:10-11). But no Christian man has a right to renege on his marital covenant: the Law does not abrogate the man's responsibility to the marriage. And so, no Christian man may divorce and a divorced woman should remain unmarried or reconcile. Thus Paul, Jesus, and Mosaic law are in agreement.
Why didn't Paul and Mark allow an exception for sexual immorality? Was this exception implied and on what basis can someone make this claim? We have good reason to believe that Matthew's account was not even written until long after Paul wrote to the Corinthians, and Paul gave no exception. Neither Mosaic Law, Jesus, nor Paul ever give an explicit right to divorce. None deny that divorce takes place, but they all forbid it nonetheless. What about the exception clause only found in Matthew?
The Exception Clause
Not even the exception clause in Matthew enables divorce, it merely excludes some divorced and remarried men from the category of adulterers. The primary purpose of the exception clause appears to be to exonerate the aggrieved party (men) from the charge of adultery after they remarry. In particular, sexual immorality—adultery—of the wife is an implicit divorce.
When a wife commits sexual immorality—adultery—she has not only broken the marriage covenant, but implicitly divorced her husband. In committing adultery, she divorces her husband by, quite literally, abandoning him for another. That's what divorce is. And so, if he then marries another, he is not committing adultery. To wit:
"I tell you that anyone who divorces his wife, except for sexual immorality, and marries another woman commits adultery."
The exception clause is an exception to the divorce, not the remarriage. When a man "divorces" his wife (gives her a certificate of divorce) after her sexual immorality—adultery—he is merely formalizing that which has already taken place when she abandoned her marriage. Consequently, when he remarries, he is not committing adultery.
This is precisely why Jesus said in Matthew 5 that when a man divorces his wife, it makes her look like an adulteress. The Revised English Version translation captures this sense:
It was also said, Whoever divorces his wife, he must give her a certificate of divorce. But I say to you, that anyone who divorces his wife, except because of sexual immorality, makes her look as if she had committed adultery, and whoever marries her after she is divorced looks as if he is an adulterer.
Because giving a wife a certificate-of-divorce makes everyone think she was unfaithful, a man can only divorce his wife if she was actually unfaithful. That's the point of the exception clause. It's not an allowance of divorce, but an exoneration of the husband for his wife's unfaithfulness, that is, her divorcing him. It's a matter of technical law: the certificate-of-divorce is the public acknowledgment that his wife was unfaithful. But why is this necessary?
On Agency
An idiomatic quirk of Hebrew and Greek, as described in by Rachel Aubrey in "Gender & voice: marriage, divorce, adultery", is that even though both husband and wives have agency,
a man marries while a woman gets married
a man divorces while a woman gets divorced
a man fornicates while a woman gets fornicated
This merely reflects Mosaic Law:
"[Leviticus 10:10] assumes a male perpetrator: a person who commits adultery with the wife of a man, or the wife of a neighbor. But the event structure assumes a reciprocity of the action between the two adulterers."
A similar construction with regards to a woman's adultery occurs in the Septuagint's Sirach 23:22-23, where the woman has agency and responsibility for her adultery, despite the gendered language used. This is similar to 1 Timothy 3:2,12 where—as discussed in "Ousting Female Pastors"—"one-wife husband" is a language-gendered idiom for the sex-neutral concept of marital faithfulness/monogamy applying to both husbands and wives. It is a common idiom to refer to men as the causative actors when referring to the agency of both sexes.
Men divorce, women get divorced, even when in actuality the woman is the moral agent:
…anyone who divorces his wife, except because of sexual immorality…
What Jesus said to the Pharisees made sense in the context of the practice of Levitical Law where the husband's certificate-of-divorce implied that she had fornicated with another man. In modern society, if a woman wants to divorce her husband, she no longer needs her husband to issue a certificate-of-divorce.
No Divorce Allowed
And so we round back to the original claim. A Christian man can never divorce. If he is violating his marital covenant, his only duty is to restore his behavior; and if he is living within the marital covenant, he cannot divorce. The only way a Christian man can ever be divorced is if his wife divorces him. This potentially includes her being unfaithful, that is, divorcing him by taking another man.
A man—whose wife was unfaithful—might once have gone through the legal process under Mosaic Law to formalize the divorce that has already taken place. But, the New Covenant does not allow this: even though he may be separated from his wife, but he must seek to reconcile (if she is willing) and not divorce.
And unto the married I command, yet not I, but the Lord, Let not the wife depart (chōrizō) from her husband: But and if she depart (chōrizō), let her remain unmarried or be reconciled to her husband: and let not the husband put away (aphiēmi) his wife. — 1 Corinthians 7:10-11
No Christian man may ever initiate divorce, even if they no longer live together—an implicit divorce. Though this was allowed to the Jews under Mosaic Law, no Gentile Christian may do so given the higher standard. No man has the authority to end a marriage, for to do so is to deny God's authority. As the disciples noted, if you cannot stay married to your spouse for life, no matter what happens, you should not marry.
But, can you remarry if your wife commits adultery and formally divorces you?
Remarriage
In his series on "Divorce", Deep Strength gives eighteen different reasons (see section 19) why a man cannot divorce and remarry. I will not repeat the lengthy list here, but just because remarriage is not adultery does not mean a Christian man can remarry. Indeed, as he notes from scripture:
"Final Conclusion, according to Scriptures, for Christians: No divorce period."
There is very little room for ambiguity here. If your wife formally divorces you, that divorce has no moral weight upon you or God. As far as you are concerned, you should treat her as if you are still married, but separated. You cannot remarry unless she dies.
Further Reading