---
Contact me at me@derekramsey.com.
Tibial Hemimelia
My daughter has bilaterial tibial hemimelia, a one-in-3-million condition. Thanks to Dr. Dror Paley and the Paley Institute, Lulu has taken a journey to walk on two feet. For more information on TH see the Tibial Hemimelia page.
Photography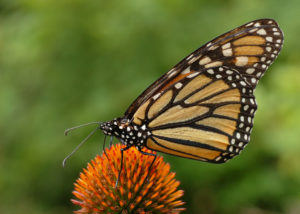 I'm a freelance photographer, focusing mostly on nature photography. My interest in photography started when I noticed that many Wikipedia articles lacked freely licensed high quality images. A large number of my photos have been since been used there. My work has been used in a number of books and publications, including a cover article in the American Botanical Council's HerbalGram journal. Every so often while I'm on vacation, I'll stop in at a botanical garden and find one of my photos used on a sign or brochure.
My work can be found here:
Personal
I hold a B.S. in Computer Science and a M.S. in Software Development and Management, both from the Rochester Institute of Technology. I am a Software Engineering Manager.
Interests
Early in the days of Wikipedia, under my user account "User:Ram-Man", I started editing with a software program that was later named "Rambot". I added over 33,000 articles increasing the number of Wikipedia articles by 60%. Some people think that was great and others dislike me greatly for it. Over more than a decade, there have been many mentions in magazines, books, academia, and other web articles. See the list of works.
Essays
As per my random blogging (see the sidebar), I've written many opinion essays. See this list of essays for a selection of the major topical series.