---
This purpose of this site is primarily to:
Be a resource for parents of children with Tibial Hemimelia.
Blog about religion, politics, family, and other topics
Provide a way to license my photos as stock photography (see below for why).
Contact me at me@derekramsey.com.
Here is some information about myself and my family.
Family
I met my future wife Julie for the first time in high school. After many years of friendship and long distance dating in college, we were married in 2001.
In 2008 we had our first child Avery. The next one, Logan, followed in 2009. After having two boys and much discussion we decided to adopt a child with special needs. So in 2013 we flew to China and got our first daughter Addie. Addie had amniotic band syndrome and club foot. We got our second, Lulu, in 2015. We adopted our third child in 2017.
Lulu has bilaterial tibial hemimelia, a one-in-3-million condition. Thanks to Dr. Dror Paley and the Paley Institute, Lulu is journeying to walk on two feet. For more information on TH see the Tibial Hemimelia page.
The story of how we built our family was featured in a Philadelphia Inquirer Family Trip article. See the Ramsey Family in the News.
Photography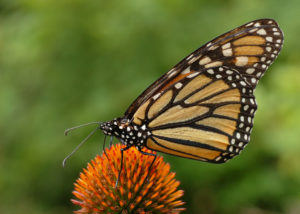 I'm a freelance photographer, focusing mostly on nature photography. My interest in photography started when I noticed that many Wikipedia articles lacked freely licensed high quality images. A large number of my photos have been since been used there. My work has been used in a number of books and publications, including a cover article in the American Botanical Council's HerbalGram journal. Every so often while I'm on vacation, I'll stop in at a botanical garden and find one of my photos used on a sign or brochure.
One of the reasons I started this site is because I am frequently asked to license my photos as stock photography, since many people will not or cannot release their works under a free copyleft license. Using an automated website is, of course, much easier than email.
My work can be found here:
Personal
I hold a B.S. in Computer Science and a M.S. in Software Development and Management, both from the Rochester Institute of Technology. I am the Software Engineering Manager at Sensaphone. I preached part-time from 2007 to 2009 in the Church of the Brethren.
Interests
I've been interested in Wikipedia for a very long time. Under my user account "User:Ram-Man", I started editing with a software program that was later named "Rambot". I added over 33,000 articles increasing the number of Wikipedia articles by 60%. Some people think that was great and others dislike me greatly for it. Over more than a decade, there have been many mentions in magazines, books, academia, and other web articles. See the list of works.
In more recent times I have, when time allows, focused on less controversial tasks like adding photos to Wikipedia and Wikimedia Commons. I still feel that more photographers should freely license their works for the benefit of these projects.
I grew up in the Church of the Brethren christian denomination, attended Mennonite schools, and attended a United Methodist Church for a few years. I blog on religion and Christianity at Grassroots Apologetics.