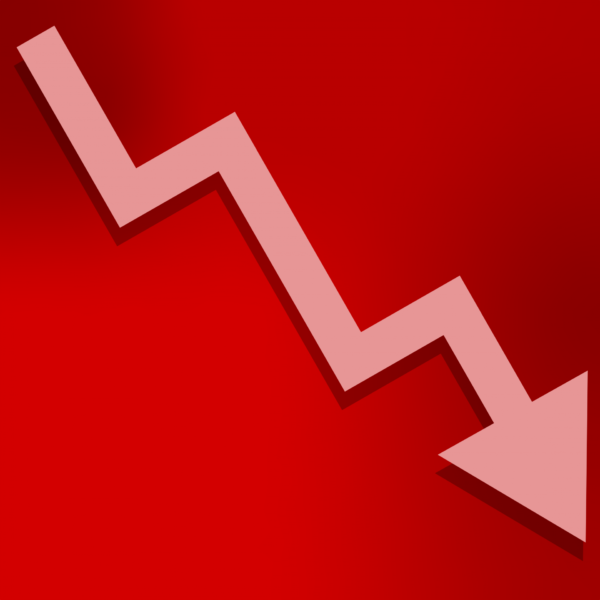 I have read the posts at Sigma Frame for a number of years now, participating in a number of discussions. My intuition (and feedback from the beloved "professorGBFMtm") leads me to believe that Sigma Frame is hovering at an inflection point.
The Suspicion
One of the things that has set Sigma Frame apart from other blogs (like Dalrock) was the relative diversity of thought. Towards the end of the Dalrock blog, it was getting a similar amount of engagement to Sigma Frame's peak (in 2021), but the comment section was hostile, often crude and disrespectful, and significantly one-sided. This bled over into the posts themselves, as feedback on the posts became less constructive and more confirmatory. Sigma Frame appears to be headed in the same direction as Dalrock, including what appears to be an increase in editorial censorship (though nothing remotely close to how bad it was at Dalrock!).
During 2021, Sigma Frame experienced significant growth in readership and popularity, with popular post after popular post. At the time, articles with 200-400 comments were not uncommon. A recent post, "Comparing Carnal Chads and Churchian Cucks", has achieved a level of popularity not seen since July, 2021. The result of the post was that influential female commenter Liz has exited the manosphere. She cited personal attacks as reason for her departure, and it is no wonder. The type of hostility she experienced has been growing at the blog and is, in my opinion, cause for concern.
I am not referring to mere disagreement on ideas, but personal attacks, mocking, and other such methods to shame and shut down discussion. Of course the other commenters denied doing so to Liz, which only made her exit all the more likely. And it now appears that frequent female commenter Elspeth has joined Liz in exiting as well, having not posted since.
Liz and Elspeth represented the predominate female perspective on Sigma Frame. They appear to be joining Jason—another frequent dissenter—in their exit from the space. Other bloggers, such as Deep Strength, Ed Hurst, and myself—who provide unique perspectives—have seemingly largely exited as well, to focus on their own blogs or other personal endeavors.
The result appears to be the beginning of a Dalrock-style echo chamber and the possible decline in engagement.
The Data
I thus decided to confirm my intuitions by looking at the amount of commmenting on the blog, as a measure of engagement. The first thing I noticed is that over the last 30 months (excluding this month), the number of articles per month has remained mostly unchanged: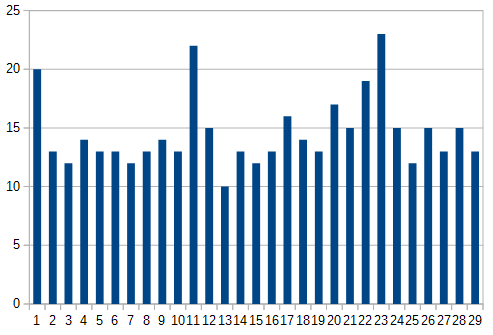 The issues at Sigma Frame are not with the amount of published articles, which remain more-or-less unchanged over time. But what about total comments?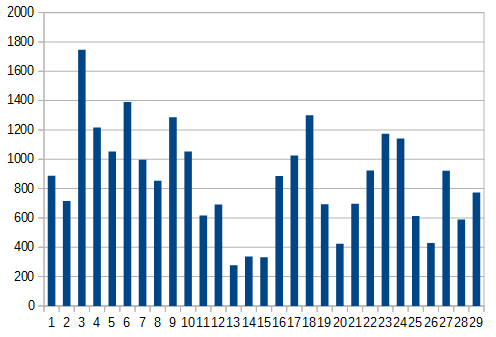 With the exception of the weird 3-month period of unpopularity from December, 2021 to February, 2022, we can see a slow, but steady, decreasing trend in the total number of comments per month. It's a not particularly strong effect, and may possibly be explained as a leveling out (or reversion to the mean) after the unusual 2021. So let's examine the average number of comments per article: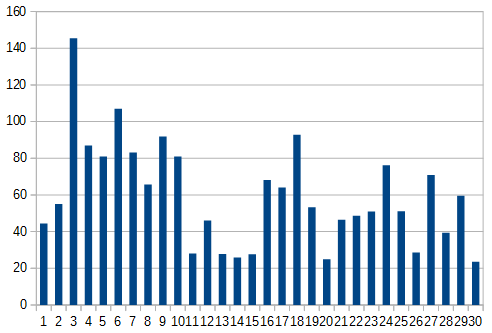 This looks very similar to the graph above, except the decline is a little more pronounced. The reason for this can be seen in the next graph, which shows the number of comments for the most popular article in a given month: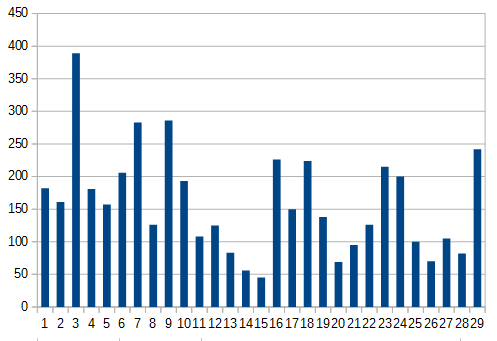 Now we can start to see the problem. In recent times, posts have simply not been mega popular. But when we dive into the data itself, it becomes even more stark. That big spike in April was extremely popular, but it is the comments on that post that (permanently?) chased off two of the commenters (Liz and Elspeth) who drove the discussion to near record levels.
What about the two spikes October and November of 2022?
The post in November was "Artisanal Toad on Women's Agency", a post that I requested. This was during the Sigma Frame series on women's agency, and it turned out to be one of the most popular posts in the series. I made the suggestion precisely because Artisanal Toad was so controversial, and controversy makes for interesting discussions. But, as I've mostly recused myself from Sigma Frame, this type of suggestion from me is much less likely to happen. Perhaps others will step up, but it is a concern.
The post in October was "Nita Marie's threesome with her second husband and God", a post that I more-or-less personally derailed, much to the annoyance of most of the regular commenters. I believe some of these complained to the host of Sigma Frame. It seems quite unlikely that this will ever be allowed to be repeated.
If you exclude these three articles as aberrations that are unlikely to be repeated, Sigma Frame shows notable declines in total comments, comments per article, and comments in each month's most popular article. If these trends continue, the blog will experience more significant decline, although I think it will plateau eventually, perhaps at a mean of 50 and a median of 40 comments per article.
Thoughts
What causes high engagement in a comment section? A lot of times it is discussion where people are free to disagree with each other. This is not happening as much as it used to, and people who used to provide alternative views have left. More importantly, many are getting the implied message that "you are no longer welcome here."
Of course the top 5 commenters at Sigma Frame are likely to keep commenting, as they have for the last few years, and they will keep up engagement. There will certainly be fewer distractions, and maybe this is what the blog owner wants, I don't know. It will certainly be a calmer echo chamber.
It used to be a lot more fun and interesting to post at Sigma Frame. That was back when I could post something controversial (e.g. on kephale) and get useful feedback and genuinely productive discussion. I so rarely posted on Dalrock, because it wasn't worth the harassment. Sigma Frame was also better when Jason provided his unique perspective that is now sorely missing. His loss is perhaps the most significant loss of all.
Sigma Frame now has now developed a cult-like atmosphere that it did not have three years ago. Even as it talks about how "Women were Created to Conform"—a decidedly non-scriptural claim—it is implicitly and ironically enforcing gross feminine-style social conformity in its comment section.
It is worth noting that there is a not insignificant chance that some of the commenters believe that it is good that I, and others, are gone. I suspect they feel that we caused much more harm than good. Perhaps that is true.
In any case, it will be interesting to see over the next year what happens. Will Sigma Frame—which only recently experienced significant growth—join the rest of the manosphere in steep decline? Or will it refine its purpose. After all, comment section engagement is not the sum total of a blog's importance. Where will it go from here? Time will tell.